April 9, 1958 -July 26, 2021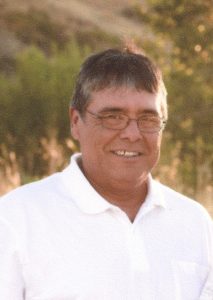 Richard Bronson weighed 11 lbs., 15 oz., when he was born April 8, 1958, to Virgil Bronson and L. Videll (Burke) Bronson of Pendleton, Oregon. He was raised at Cayuse on the family's horse ranch. Richard won his first horse race at the age of 9 in Boise, Idaho. He won many races following until he couldn't make the required weight anymore at age 12.
In 1981 he married Karlene J. Brehm; they later divorced. Together they had three children, Jesse, Kylie and Billy. He shared his love for horses with them, as well as sports and the outdoors.
In 1987, Richard and his family moved to Thorne Bay, Alaska. He worked at the sorting yard stacking logs ready for export. He later worked in southern Alaska running a loader.
In 1992 they moved back to Cayuse and he worked for CTUIR in maintenance. Richard worked as a logger and heavy equipment operator, and built grain bins.
His hobbies included hunting, fishing, cutting firewood, racing horses, team roping and chasing wild horses. He was a horseman. One of his favorite horses he bought from the killer pen. She was a beautiful paint horse, and would only allow Richard to ride her. He named her Laurie Darlin.
Survivors include ex-wife Karlene Hatley; children Byron Sam of Omak, and Jesse, Kylie and Billy Bronson of Pendleton; grandchildren Tyler, Blake, Cohen, Winn, Jessa, Laykin, Baylor, Taitym and Maclyn; sisters Verna Patrick and Lawanda Bronson; as well as nieces and nephews.
He was proceeded in death by his father Virgil Bronson, mother L. Videll (Burke) Bronson, sister Violet Burke McGuire, and brothers Ronald Bronson, Wendell Bronson, Vern Bronson and Bryson (Bub) Bronson.