By Cary Rosenbaum
It doesn't matter who you are or what political party you align with, you felt something as you watched or read about the Capitol riots that left five dead in Washington, D.C. in early January.
It was one of those incidents you know you're going to be talking about for years — maybe even into your old age — as one of those "Where were you?" moments.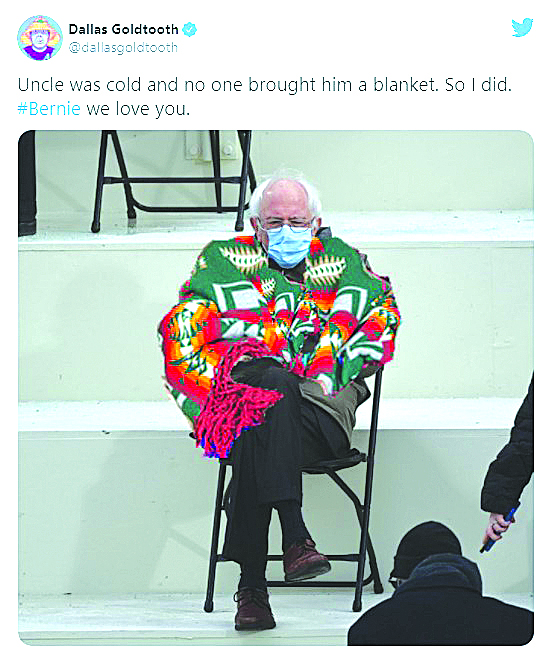 The scene was simply unforgettable.
It crept much closer to Oregon's U.S. Sen. Jeff Merkley, who was evacuated from the Capitol as what appeared to be a dangerous mob marched forward. Merkley invited press, including the CUJ, to a Zoom meeting in mid-January.
The aftermath of the incident — which saw more than 20,000 members of the National Guard deploy to the Capitol for Pres. Biden's inauguration — was alarming, he said.
"To see the Capitol filled with troops conveyed such a difficult moment for our country — how deep the division is, how shocked we were on Jan. 6 for the first storming of the Capitol since 1814," Merkley said. "All this surrounds a big lie — really a mega lie — Trump told that the election was rigged and that he had actually won it."
The aftermath was felt during the inauguration, where Merkley said he witnessed an empty mall.
Most of us watched on television or online and could tell there was a drastic change.
"To look out today it was very different than 12 years ago when I first joined the Senate," he said. "On that day (during Pres. Obama's inauguration) you had the largest turnout in history. Today the mall was empty. It was empty because of COVID and because of security. So quite a different picture.
"What was missing? President Trump. I believe it was well over 100 years when a president failed to show up for the transition of one president to the next."
Merkley described what the weeks ahead would look like. "One of the issues of accountability we must go forward with is the impeachment trial of the president," he said. "We will proceed."
As we know in early February, the effort may not go far, as the Democrats do not have the needed support from the Republican party. But the incident was the cherry on top of an already tumultuous 12 months for our nation.
You almost wondered: What more could happen?
Instead of more chaos during Biden's inauguration, social media found a way to lighten the mood: The TV coverage of the event spawned an epic meme from a shot of Sen. Bernie Sanders sitting in the D.C. cold with his mittens. It got so big, many news outlets picked it up and Bernie made merchandise out of it which raised more than $1 million to Vermont charities.
It was a smile after the storm, for many — an unforgettable one at that.