By Cary Rosenbaum of the CUJ,
MISSION – Nixyaawii Community School added three new faces in May.
Robby Bill (Behavior Support), Nicci Harrison (Language Arts) and Aaron Noisey (PE/Health) received contracts with the school.
Bill, a CTUIR member, was hired in a Behavior Support position which is grant-funded. His role will be similar to an on-site counselor, the school announced, with duties such as advocating for families of NCS students, ensuring mental health needs are met, and referring students to Yellowhawk Tribal Health Center or the Department of Child and Family Services, if necessary.
"I am very excited for this new opportunity in my life," Bill said. "Mainly for my community and
being able to give back what my community has given me."
NCS Principal Ryan Heinrich said Bill has "vast experience with helping youth reach their potential. He will be a familiar face to many of the students and staff. Robby will be a great addition to our staff."
Harrison, who grew up in McMinnville, is wrapping up her student-teaching and college graduation. She will soon obtain a Master's Degree at Eastern Oregon University, following a 2019 Bachelor's in Integrated Studies.
"I plan to facilitate student-driven learning through culturally relevant texts and real-world applications of Language Arts Skills," she said. "I think it is important for students to see reflections of themselves in the texts they read; representation leads to greater engagement
with content."
"Furthermore," she added, "providing students with real-world scenarios in which to use their writing skills prevents them from pondering the dreaded question, 'When will I ever use this in real
life?' School is preparation for adult life – either college or a career – and students need to be sh own how the skills they learn in school are applicable to those arenas."
Harrison continued, "I believe the classroom is a community; everyone has something important to contribute. I will work each day to ensure that all my students feel valued and respected. After the events of the last year, it is clearer than ever before that we are stronger when we work together. When families, students, teachers, and administration work together to provide a
strong foundation for our students, we will all succeed."
Harrison and Noisey replaced Charity Dotson and Lynette Minthorn, respectively. The CUJ reached out to Noisey for more information but the request went unreturned.
"We had great candidates for all our open positions," Heinrich said. "Our hiring committees had tough choices to make. We are confident our new teachers will bring energy and expertise to their content area. They are excited about the opportunity to work at NCS and begin building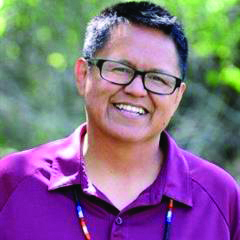 relationships with our students right away.